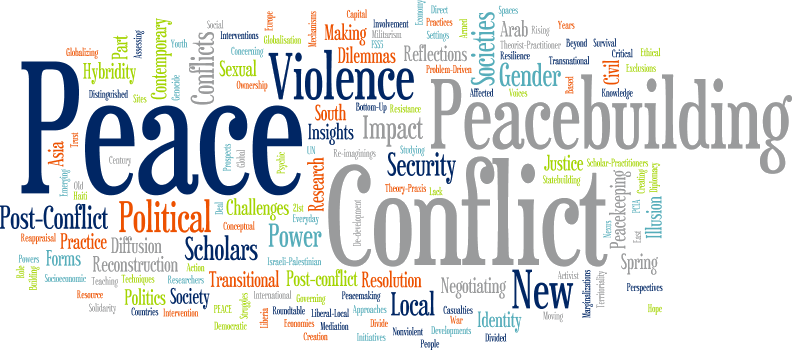 Image credit: Peace Studies Section, International Studies Association
To form our consciences on issues of war, nonviolence, Just Peace, and justice and injustice, we need to be lifelong learners. The field of peace and justice studies has grown tremendously in recent decades. Universities worldwide offer degrees in Conflict Resolution (or Conflict Transformation), International Peacebuilding, Sustainable Development, and related fields.  
The literature has grown accordingly. Below we offer a brief selection of titles that we have found useful. Please share your favorites with us!
General Catholic Social Teaching and Faith in Action
Resources for Focus Issues
Nonviolence and Just Peace
Human Dignity
Nuclear Disarmament
Drone Warfare
Israel-Palestine
Gun Violence
Military Spending