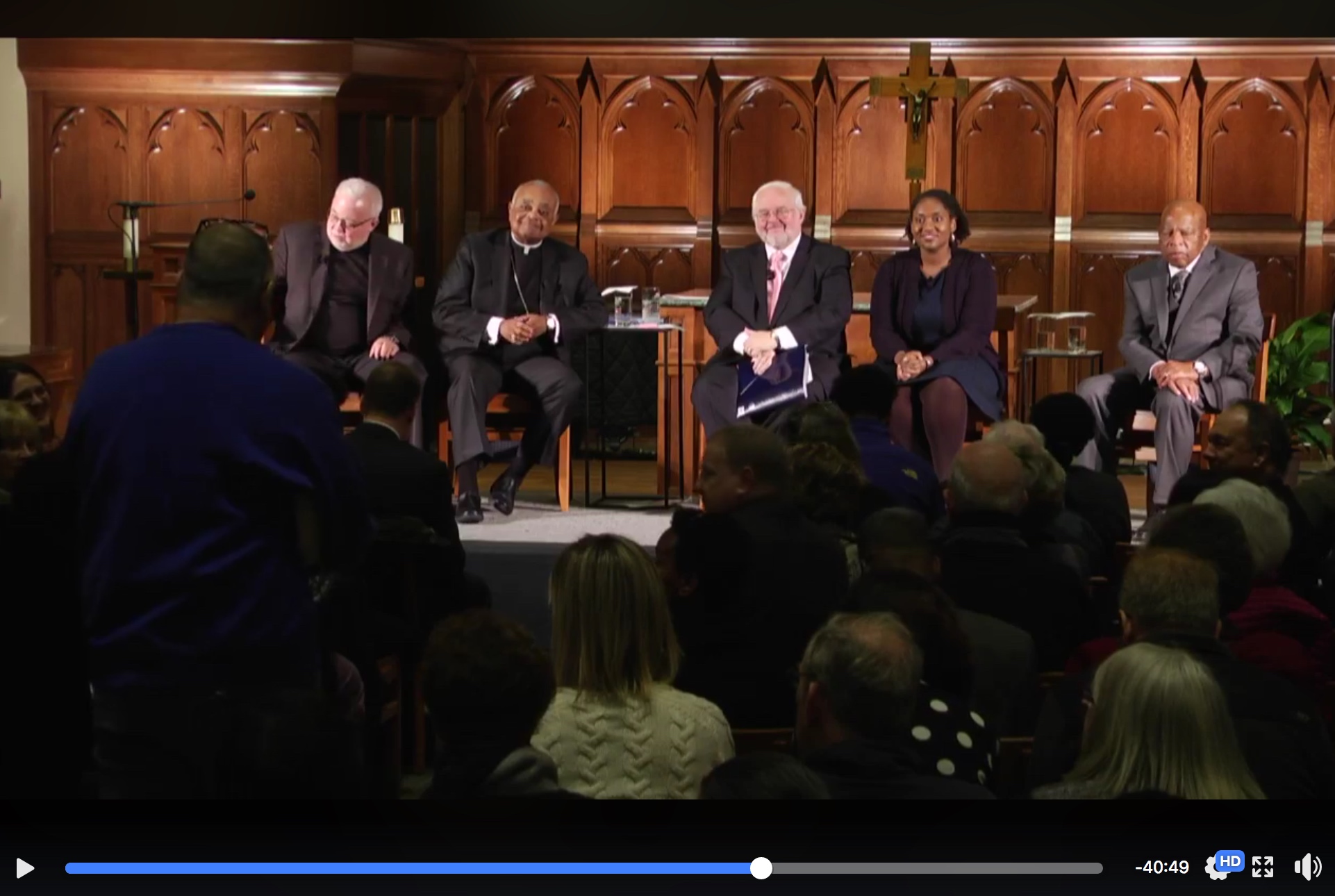 By Lauren Brownlee
I greatly appreciated the Georgetown program "Confronting Racism in Our Hearts and in Our Nation," which was held on November 13, 2017. It featured a deeply moving panel of experts who discussed racism as a social sin. Here were some of my favorite notes from the program (I took them so quickly I can't be sure they are exact quotes): 
·  Archbishop Wilton Gregory
Racism is a spiritual difficulty.
 We confuse public actions with human conversion.
Pope Francis shows us that the role of faith is to accompany people - to walk with them and to challenge them. Dr. King did that too. (He was a minister of the gospel).
Don't lose hope.
·  Professor Marcia Chatelain
It is significant when someone has a moral choice and chooses against the dignity of others.
It is important to consider the consequences of our power on others' dignity. 
We need to sit with negative emotions, and grapple with them, in order to heal. 
We need to say tough things that call people in instead of out.
Justice must be joyful.
Moral imagination is important. 
We all must consider what harm we have done and how we can work to repair it.
We need love that is willing to risk. Where is each of us called to risk?
Don't accept surface-level solutions.
Racism has two functions - to discipline and to humiliate. 
·  Reverend Jim Wallis
What's at stake is the soul of the nation and the integrity of faith. 
Racism is a continuing threat to Imago Dei.
Don't retreat to cynicism. 
·  Congressman John Lewis
The Church should be a headlight not a taillight. 
The way of love is a much better way. Just love everyone. You're making a down payment on the Beloved Community. Love is so strong, so powerful.
Voting is the most powerful nonviolent instrument we have.
I highly recommend watching the full video!